Being a dad is tough, but I don't need to tell you that. What I do need to say is that a lot of dads (including me) have something that they wish their partners knew. We just don't know how to tell them. We've been reaching out to DaddiLife readers and my own personal friends for a few comments on what we wish mum knew and we were surprised by the answers.
Turns out most dads struggle even more with their emotions than I thought. Most responses were incredibly personal and really made us think about the way we are dads. But there are a few ideas that keep cropping up over and over.
Toxic masculinity, fears about co-parenting, worrying about your partner's health, stepdad and biological dad issues. These are all super common issues for dads from all walks of life today. Do you feel like you face troubles that you find difficult to share with mum? Leave us a comment and tell us more.
Things DaddiLife Readers Wish Mum Knew
---
In writing this article, we reached out to DaddiLife readers and our own friends for comments on what they struggle to share with their wives and partners. Remember – reaching out to a fellow dad can lift a weight off their back.  A lot of our respondents felt better after getting their struggles off their chest. Some dads below are named, and some not who wished to be kept anonymous. 
1) About Being The Disciplinarian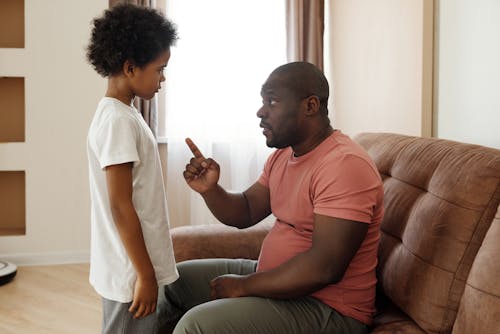 Dynamics around discipline can be very stressful for dads. Because dads are expected to be tough and ready to take on the world, that can feed into stereotypes about tough discipline and 
This is a tough one for anyone who interacts with children. Our approach to parenting might be informed by our own parents. Or possibly by doing the opposite of what our parents did. If our approach differs from our partner's, it can really cause issues in a relationship.  Is this something you talk to your partners about enough?
2) About Sharing How We Feel
I'm not sure in this house we're the best at communicating wanting space. I will actively just walk out of a room and go do something. Her mum will announce what she's going to do and then the kid will follow or sulk about wanting her to stay with her.
I felt like this dad was looking at my own life with this comment! Communicating that we need a break is extremely difficult, especially when you have young kids. It's not always easy for our partners to let us take a break. They might be needing a break too!
Similarly, actually communicating the need for a break can be difficult. When we're exhausted, angry, or upset, we generally don't fire on all cylinders. This means we're less likely to communicate properly. I know my partner would tell you all I can be a terrible sulker when I need a break.
3) About The Things That We Would Do Differently (Stepdads)
I wonder if I'd been there from day 0, how different would the kid be?
This is a huge one for stepdads. Sometimes, we look at the children who appear in our lives and think about things we would have done differently in their upbringing. It's difficult to bring this conversation up though. Is it ever right to basically say "I think you did this wrong?", even if we have the best intentions? Joining a family is difficult for many because you need to fit with the family's culture.
4) About Being The 'Mean' One
I think I'm concerned about the kid learning there are consequences to things, be they positive or negative. My partner feels worse about being seen as a "mean mum" in the short run.
Different approaches to parenting make things difficult. Really difficult. Opening up about different approaches to parenting can make the world of difference. But there may always be problems about one person not wanting to be "the mean one". It seems that dads take on that role more often than we initially thought.
5) About Carrying The Weight Of The Family
Dads tend to be looked at as solid, reliable, tough and unflappable. When a crisis hits, Dad is often the one the family looks to to remain calm and deal with the immediate problems while everyone else depends on him to do the right thing.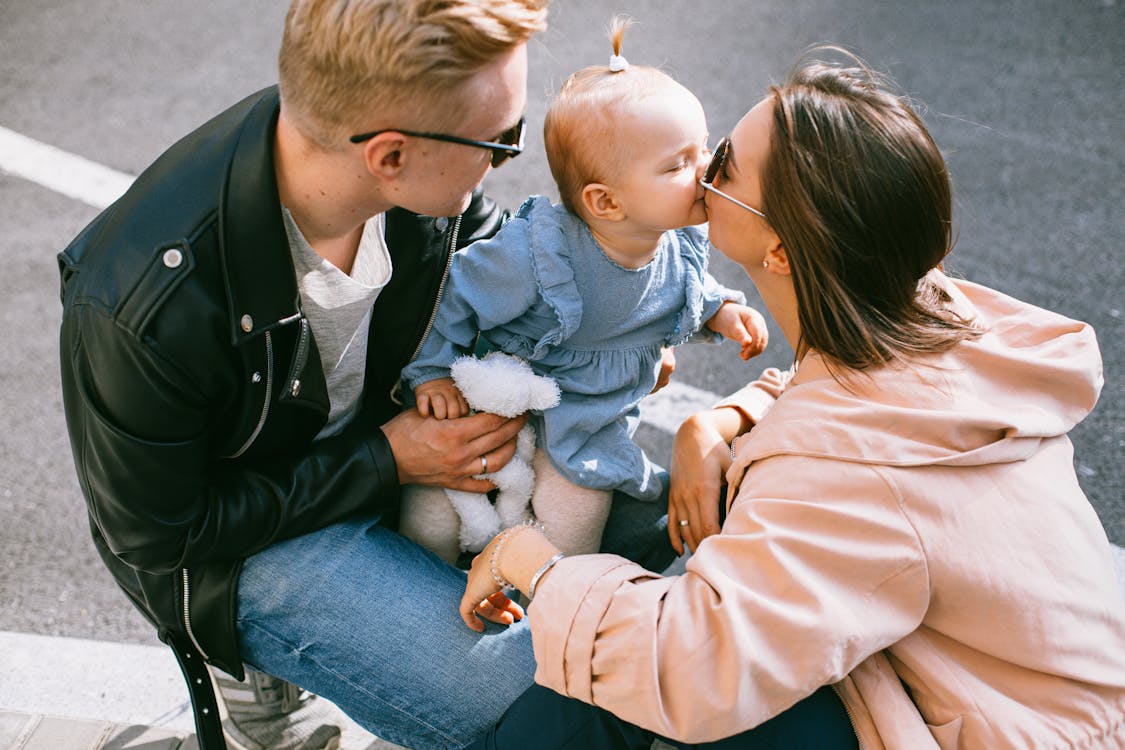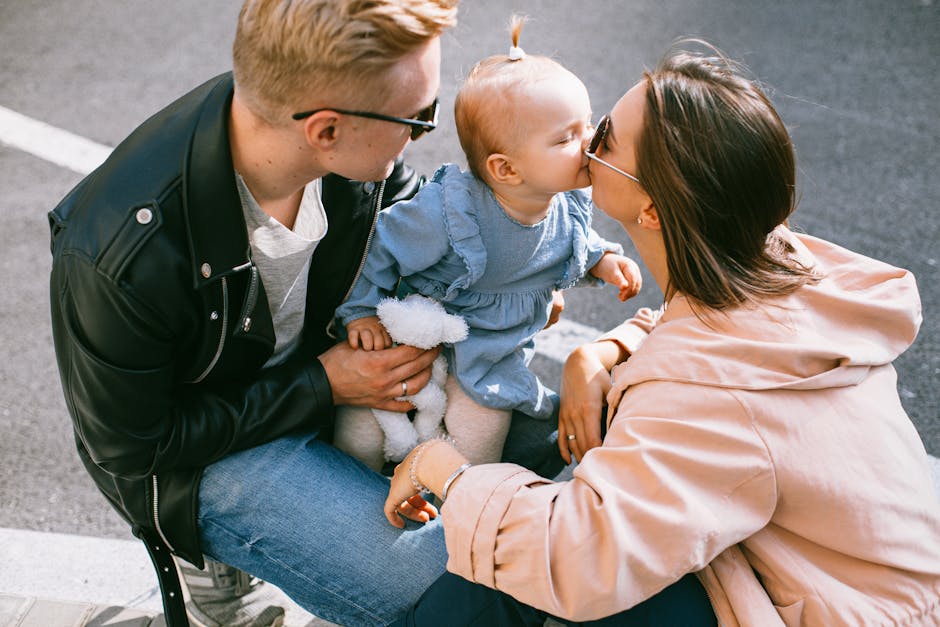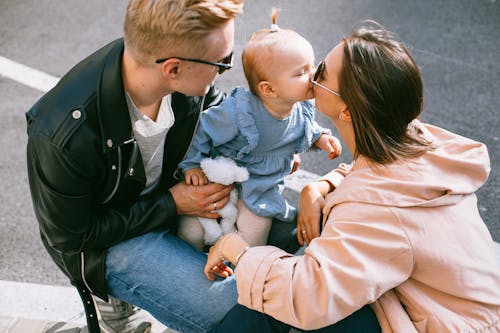 Carrying the weight of your whole family can be really difficult, especially when things start to get difficult. Although I think that many men are better at expressing and sharing their stresses these days, there are lots who struggle to be the rock of the family.
It's not easy to navigate your family through a crisis without showing that you are suffering underneath. It is necessary for protecting our mental health. If you feel in trouble, reach out for help. See our guide on mental health awareness for dads here.
6) About Dealing With Rejection
Our precious lil dude has been a shameless mamma's boy and it's been a struggle to not get depressed about it. If we're all sitting around and she leaves the room he will 100% go after her and tune me out completely. If he's upset she can comfort him but in my case if he knows she's around the best I can do is distract & stall.
This isn't a uniquely dad problem, but a lot of dads feel rejection from their children. This is especially true in the early days if mum is choosing to breastfeed. A new baby relies on mum for almost anything and dads can feel like a glorified babysitter.
This problem can also grow worse due to paternity leave generally being shorter than maternity leave in the UK and dads struggling to even take what's due to them.  As dad spends more time out of the house, children become closer to mum. This lead to new dads feeling further away from bonding and quite isolated.
7) About The Fear of Divorce
I feel awful for my daughter, and the split hasn't occured yet. She's 4, and we love each other so much. We're all still under the same roof for the next couple months. We're going to do things as evenly as possible, and both be involved as evenly as possible. I want my little girl to think of me as her super hero, not wonder why I'm not around half the time.
Although British courts are not allowed to be biased in child custody cases, men are less likely than women to be granted full custody of a child in the wake of a divorce. This is a real fear for a number of dads I speak to – divorce is not only the end of the family unit, but it also means that the children will likely be around dad a lot less.
There are a growing number of law firms that are interested in supporting dads through divorces. If you feel that you have issues with divorces or want to discuss renegotiating your custody terms, contact a family law firm with a specialist interest in getting dads access to their kids.
8) About Being Seen As A Bad Guy
Men are often automatically seen as a risk first when it comes to dealing with women and children. I had to explain this to my wife once and she didn't seem to have any clue.
Similar to my last point, there is a suspicion about why a man would want to deal with women and children. As a teacher, I know that my intentions for entering the profession were doubted by a lot of people. Society has problems trusting men when it comes to interacting with women and children.
When men want to help women and children, a lot of backlash from a small section of society comes out way. I've been teaching for almost a decade and a dad for a few years and I still have no idea how to deal with those prejudices.
9) About Dealing With Mental Illness
I've struggled with mental illness for a long time, on top of that being the backbone of the family (not always financially, but basically the family cheerleader), and when times got tougher, everything was "fine", even though I was really struggling.

/u/osirisrebel
Mental illness is difficult for dads because we live in a culture that has classically not talked about it. Now that more and more dads are seeking support for their mental health, we can start to recognise that being the backbone can become difficult. And that pressure can be difficult to share, even when mums and dads share responsibilities.
If you feel like you are struggling with your mental health, reach out for help. A growing number of organisations that are focused on mental health for men (including specific services for dads) are available these days. These include Men's Health Forum, Men's Minds Matter, and the Dad Pad.
10) About Struggling To Bond
My son is 2 weeks old tomorrow… I'm not really sleeping (more than the normal newborn sleeplessness), feeling like I'm not bonding at all with my son, and today after leaving the house for some errands, found myself dreading going back.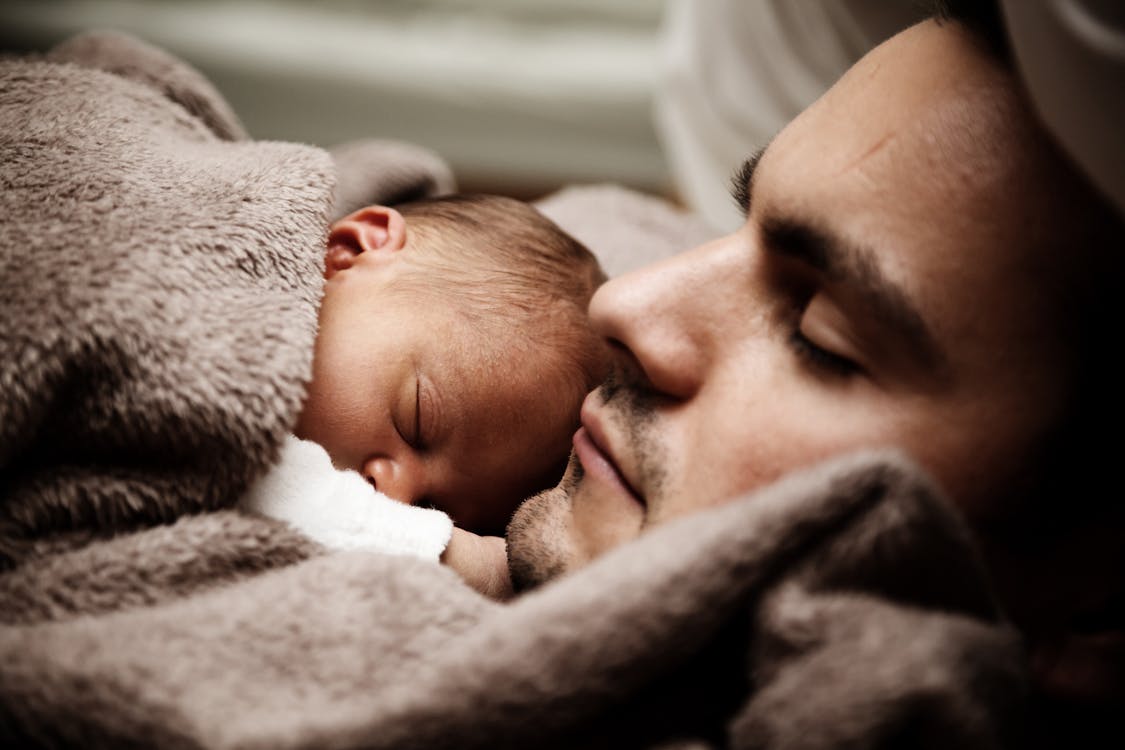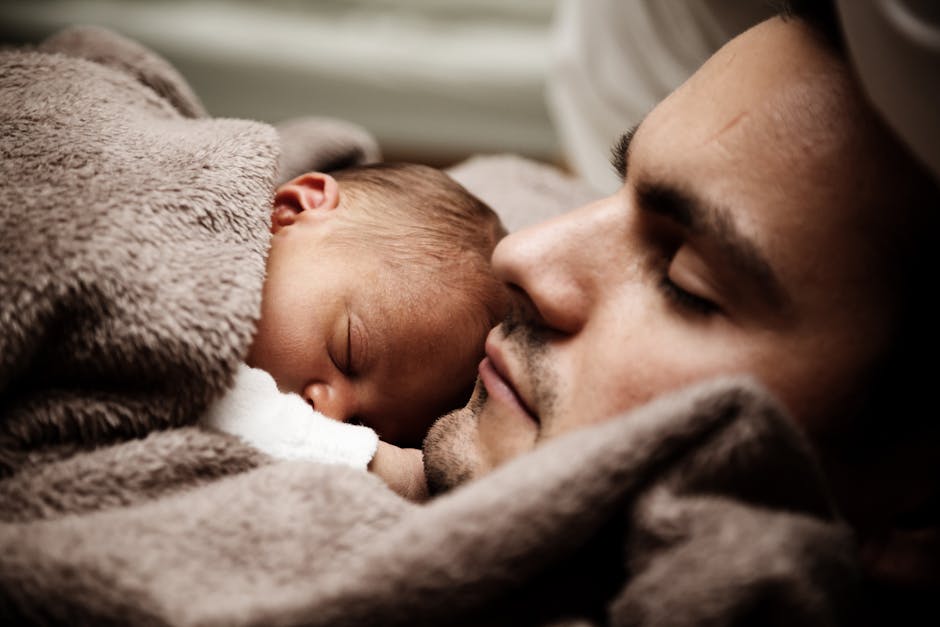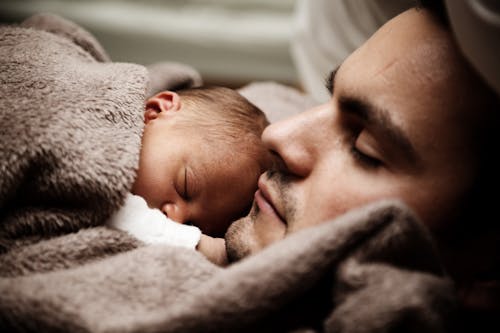 A lot of dads struggle with bonding. Maybe as dads, we don't expect to bond as quickly because we don't have the "magical bonding chemicals" that mums have. First of all, that's not true – dads produce similar levels of feel-good chemicals like oxytocin and vasopressin, as well as reduced levels of testosterone.
Around 20% of mums and dads struggle to bond and a lot of dads take this a failure. Bonding takes time and will come when you least expect it. Maybe they'll grab your finger and smile at you and your brain will go into overdrive. Or they might even wee in your face and you'll laugh. Bonding is a weird process and you can only give it time.
11) About Sometimes Wanting To Get Away
My son was born around Halloween. Usual story, I suppose. Heard him before I met him, heart swelled with love … yada, yada, yada. But sometimes I contemplate going to the store for some smokes and never coming back. I don't even smoke!
It's kind of like a bad joke – dad went out for a pack of smokes and never came home. And maybe it's unfair that there is a stereotype about men wishing to get away from the stress of daily family life. But that doesn't mean that men who do stay are loving every minute.
After an especially bad day of tantrums, fights, and teething, I imagine any dad might consider how much easier it was before the kids turned up on the scene. The real difference is being able to hit the reset button the next day and do it all over again. 
12) About The Way People Think Dad Is Incompetent
I can not express the attitude from women (especially at the doctor's office) about waiting for mom – or do I know x, y, z or do I need to make a phone call? Or taking our daughter to the grocery store, or to the park. Like we kidnapped our kids – it's worse if you have a little girl.
Imagine a scenario: you're Dad and you are taking your son or daughter to the doctor's for a check-up. They ask you a question, which you answer correctly (because you know your child). Now the doctor is asking whether mum will be joining, just to confirm this. Your account is automatically distrusted.
One respondent said this turns up as womansplaining (a play on mansplaining – when men talk down to women, even if the women are as capable as the men). Because children and childcare are seen as female roles in society, men face distrust or condescending attitudes from women because why would a man ever know these things? (Psst… maybe because they're the child's father!)
I think this one can be explained to mum in a fairly easy way. Just like she probably faces doubts about her ability to do x, y, z, you can show her that people don't trust you to be a knowledgeable parent. That might not make it any easier in the outside world, but at least you'll have a united front.
13) About People Being Suspicious
I've had ladies yelling at me across parking lots, been stopped on suspicion of kidnapping my own kids.
If you are trying to take your children to the shop and you are confronted with a (probably) well-meaning accusation of kidnapping, you're not going to be very understanding. Women don't face the same issues when walking around with children. There is a societal distrust of men who spend time with children and this extends to those who are looking after their own children.
Sadly, there's not much that can be done about this. If we ignore the shouts, the police could be called. If we respond, we could be starting up an argument in front of our children. This really is a situation where a dad can't win.
14) About A Lack of Psychological Support
Reaching out to dads, we found that a lot of them don't get psychological support in the same way that women do. This is especially true when dealing with issues like post-partum depression and miscarriages. As mental health issues are being recognised more and more in men, we want to ask where is the support?
Finding adequate support for these difficult topics as a man is difficult. Most resources and support groups were created with women in mind. This means that reaching to specialists on the topic might be impossible for men. Thankfully, a growing number of organisations such as Men's Health Forum and Men's Minds Matter are reaching out to men who need help.
If you feel you need help with your mental health, reach out to the people around you. Dads shouldn't suffer in silence anymore.
15) About Hiding Serious Problems Like Addiction
It was a vicious cycle emotionally because, in my own way, I was trying to protect my wife and the children from the truth, which was that alcohol had now become a dysfunctional way of dealing with an unacknowledged problem. Binges led to arguments, which in turn led to more guilt and to me temporarily cutting down or stopping, before another bender, and off we go again. Remorse and guilt inside me made my anxiety and mental health get even worse.
Sometimes, the things we wish mum knew can include addiction. Struggling with an illness like alcoholism can have hugely negative effects on our relationships and our family life. Darren Taylor is someone who knows all about these struggles. After writing Finding Your Sober Bubble about his journey to sobriety, Darren had plenty to share about the things he wishes mum knew. 
Darren had to make difficult decisions in his life. Stressful situations in 2006 led to Darren drinking more and more. He eventually had to give up his pressure job due to his wife's worries about the heavy drinking it led to. Darren's life began to turn around as soon as he was able to open up about the things he wishes mum knew.  This isn't a rare issue. How often have we heard about men taking on extra hours at work to avoid family life? When this spills over into drinking and shirking responsibility, this can have serious consequences for dads.
In Conclusion…
Opening up to your partner is hard. We all have things we wish mum knew about. And whether it is stress, work, or illnesses like depression and addiction, we need to find a way to share. Sometimes mums won't understand. Just like sometimes dads don't understand the troubles mums face.
Hopefully, you've found something in this article that you agreed (or disagreed) with. Leave us a comment about the way you deal with things you wish mum knew. Maybe you have some advice on how people can open up or an insight into something we missed. We'd love to hear from you.