Mental health for dads is a serious issue. A growing number of people are more accepting and better educated about postpartum depression in mums. But dads suffer as well, and beyond the first few months of a new child too.
In doing a bit of research for this topic, I found that a lot of articles still start with "do dads suffer postpartum depression?"  We need to recognise that mental health issues in new dads are as commonplace as for mums.
Being a new parent is hard, no matter who you are. The sleepless nights. The unknown reasons for crying. Just general anxiety about having a little person relying on you. But look at the numbers:
Postpartum depression is very real and a huge public health concern. Around 19% of the general British public are diagnosed with anxiety or depression, meaning that new dads are anywhere between 6% and 41% more likely to develop depression. Why is so little done?
As with all mental health issues, just remember that you're not alone. We've also included some helpful tips for fighting off the symptoms and making a strong bond with your new little one.
Table of Contents
---
Why Might New Dads Suffer With Mental Health Issues?
---
Life will never be the same once you have kids. If you are lucky enough to have never been stressed in your pre-children life, you've just opened Pandora's Box.
Post-partum depression isn't the only way that dads struggle with their mental health. Men from all walks suffer from a range of mental health issues and many of them don't reach out at all. Let's look at some of these different areas of mental health for dads.
Mental health and dads: Stress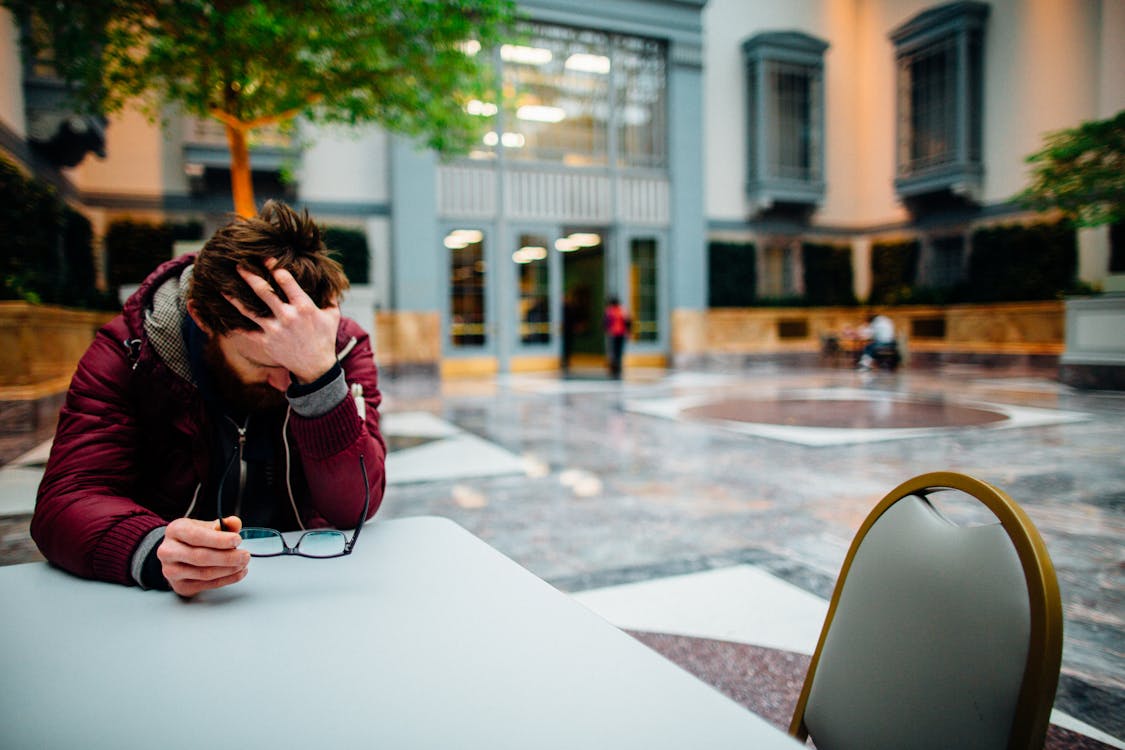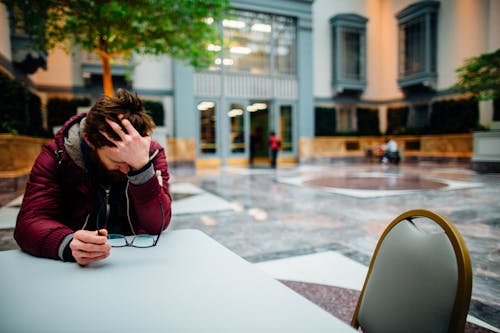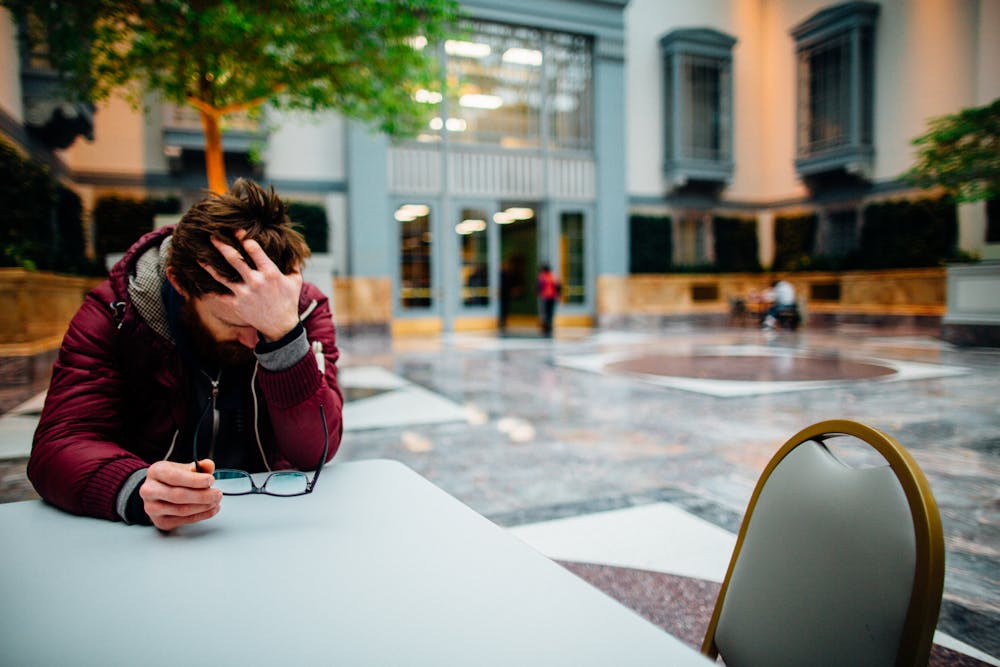 Stress is an everyday thing. Feeling a bit stressed out doesn't mean you're mentally ill. But if you find that stress is affecting your day-to-day activities, you may be in need of mental health support.
Babies are stressful. One of the biggest stressors for most new parents is a lack of sleep, something newborns are famous for. This is also a cruel cycle – not only does a lack of sleep make us feel more stressed, being stress can also make it more difficult to sleep. This can even lead to long-term health problems like heart disease, depression, and anxiety.
Similiarly, stress is common for new dads because of:
Short paternity leave
Lack of attention or care from partners
Greater household responsibilities (especially after difficult births)
Money worries
Fear of accidental injury to baby
Mental health and dads: Depression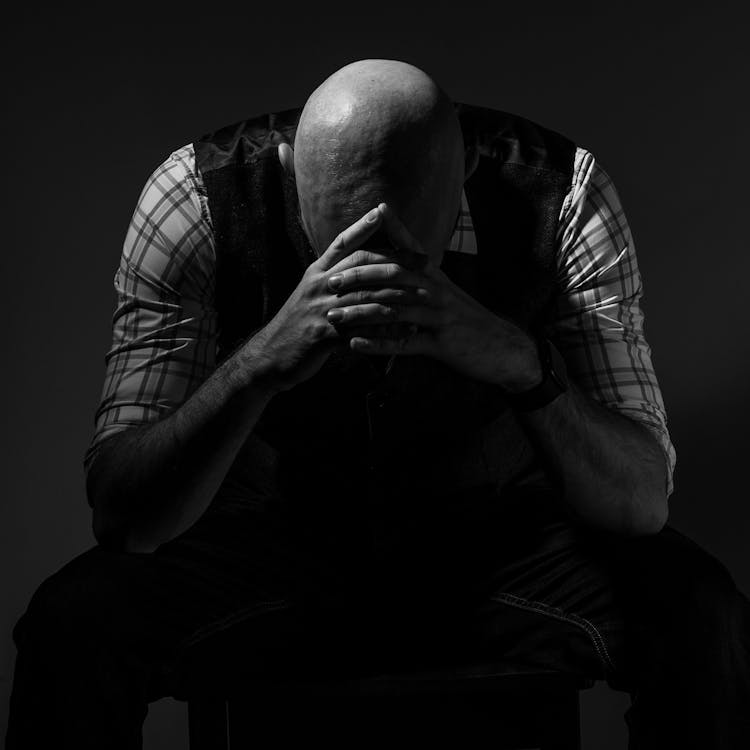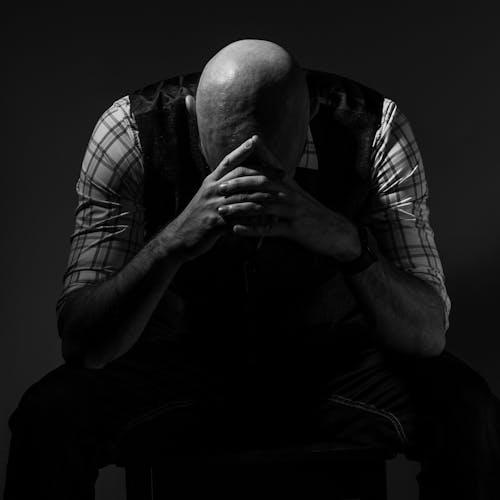 Depression affects men terribly in the UK. Men are three times more likely to die because of suicide than women are. With some estimates saying that up to 49% of new dads face depressive symptoms in the first 6 post-natal months, post-natal depression in men is a national health issue.
Most people these days know that depression isn't just feeling low or general sadness. Depression is a mental illness that can be treated through medication, therapy, or a combination of the two. Reaching out for help is much easier these days.
Contacting your local GP can be the first step to a mental health referral. If you would prefer not to contact your doctor, you can search for your local crisis team here or contact another organisation like Samaritans.
Common causes of depression include:
A lack of sleep
Arguments
Excessive stress
Feelings of loneliness
Pre-existing genetic conditions set off by stress
Mental health and dads: Anxiety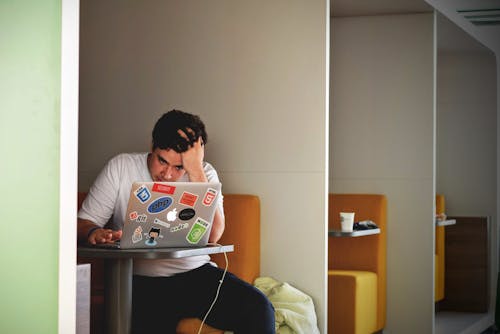 If you experience stress over a long period of time, you might start to feel anxious. Sweating, inability to control your thoughts, fear of acting. Anxiety is a normal emotion for new parents, mainly due to a lack of sleep.
But a generalised anxiety disorder isn't. If your anxiety means that you feel extremely stressed in specific situations, you may need to seek medical attention. An inability to think without panicking, feeling drained all the time, and serious difficulties concentrating is not just the baby blues.
Anxiety goes hand in hand with depression. If you feel anxious over a long period of time, your body will run out of steam. This can lead to peaks and troughs in your mood – feeling incredibly anxious and then very low. Professional help can alleviate these feelings.
Anxiety can be caused by many things, including:
A lack of sleep
Long-term stress, especially severe stress
Loneliness
Pre-existing genetic conditions set off by stress
Worrying about the end of a relationship
How Can New Dads Deal With Post-Birth Life?
---
Truth be told, no matter how much you prepare, you'll still be stressed. Life as a parent is tough. You can only ready yourself so much – it's not going to help with sleep deprivation and unavoidable stressors!
But you can plan for predictable stressors that are coming. Here are my 3 top tips for cutting down on stress. Make life a little easier on your mental health.
1. Take Time To Bond
Mental health issues and general tiredness can make bonding difficult. Some dads even find that their relationships with their partners, family, and friends suffer. This can lead to feelings of resentment or reluctance to bond.
By finding time to bond with your child, your body will reward you with feel-good chemicals. Emory Health Sciences lead a study that showed oxytocin makes dads feel more positively about young ones. How do you naturally produce oxytocin? There's one really easy way: spending time playing with your child.
Not only does play make you feel close to your child, but it also has long-term benefits for the child too. We've also written previously on why it's important for kids to play with their dads.
Here are some easy activities for dads struggling to find new ways to bond:
Skin-to-skin Time
When your baby entered this world, the nurses probably wanted to make sure that there was skin-to-skin contact as soon as possible with mum (and hopefully you too). Although a lot of the research around skin-to-skin contact is based on mother-baby relationships, there are a number of benefits for dads too.
This contact sets off instinctive reactions in our bodies:
Both baby and parent relax due to hormones that are released
Baby's heartbeat regulates and starts to match yours
Baby's temperature is regulated
Skin-to-skin is something dads still don't do enough. Simply taking your shirt off can have long-term benefits for your baby and for your mental health. It becomes especially convenient when it comes to bottle-feeding time. Don't miss out on this key bonding time.
Keep Eye Contact During Feeds
This is one of my "dad hacks". Maintaining eye contact can lead to better language acquisition in children and can encourage better self-confidence in later life. As an added bonus, I found it used to soothe my son when I was trying to get him down for a midday nap. Eye contact helps establish intimacy between parent and child, so use it whenever possible.
Because we are social creatures, we need social interaction. Before a baby can communicate verbally or through signing, eye contact can almost be a kind of telepathy. Using a "triadic gaze" (or joint attention), babies can signal to their parents that they want something. Don't believe me? Check out this research into how it happens.
Playing The Mirror Game
This isn't so much a game as a psychology experiment. "The mirror test" (sometimes also called "the rouge test") is an experiment about when animals and babies learn to recognise themselves in mirrors. If you've noticed that your baby is confused by mirrors, don't worry – many children don't realise that they're looking at themselves until they nearly 2 years old.
By playing the mirror game, you can be a part of your child starting to interact with the world. For very young babies, this could mean lifting their head to get a better look. As they get older, you could start to mimic each other holding fingers up or pulling faces.
Playing a part in your child's development is an excellent way to fight off baby blues, PPD, and other mental health issues. Helping our children can give us big endorphin boosts which really help stabilise our thinking.
Bonding Happens In Every Interaction
Some of these might be obvious to more experienced dads, but here's a list of honourable mentions for bonding activities.
Bottle feeding
Changing nappies
Reading to your baby
Singing to your baby
Tickling
2. Take Time With Your Partner
Life after the birth of your new baby is hard. The lack of sleep alone means that you and your partner might be more focused on catching up as soon as you have a free minute.
But not taking care of your relationship can have severe consequences. Research shows that one in five couples break up within a year of a new baby. Some common reasons for this are a lack of sex, there isn't enough time spent together, and more importantly a lack of any real quality time.
After the birth of my son, quality time was low. But my partner and I found time each night to watch TV together and chat. It wasn't much, but it lifted our moods at the end of a difficult day and helped us stay close. Find something you both enjoy and dedicate at least some time to each day.
Even half an hour is better than no time at all.
3. Take Time For Yourself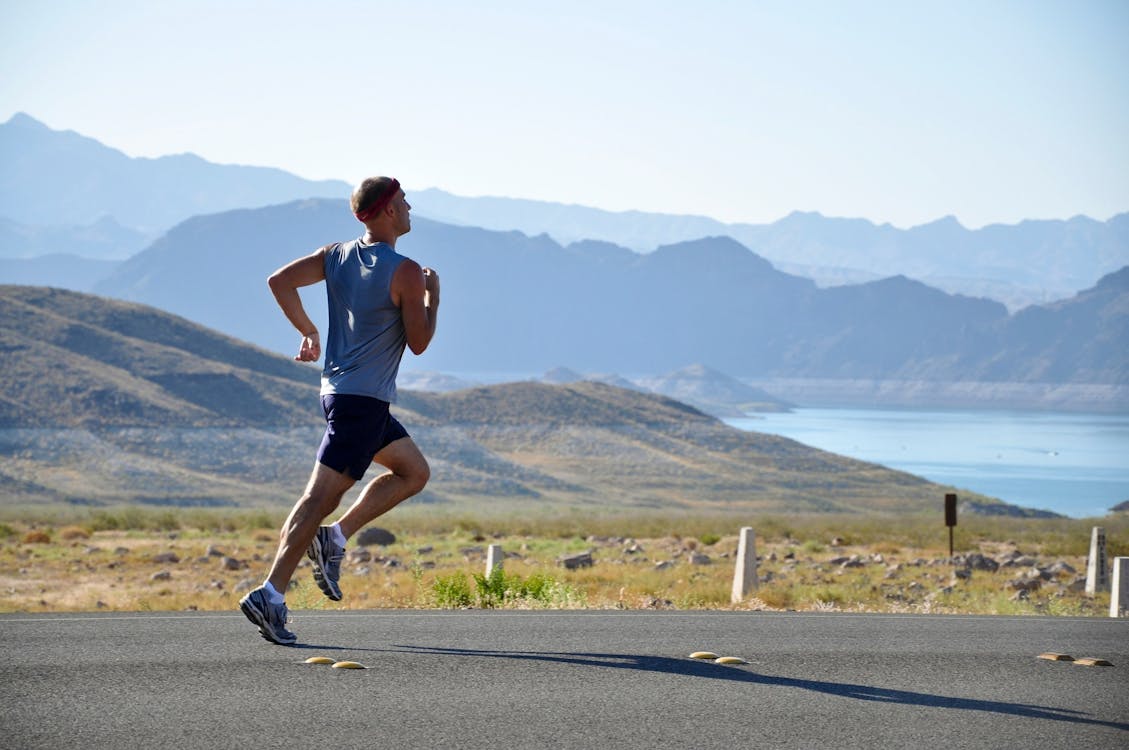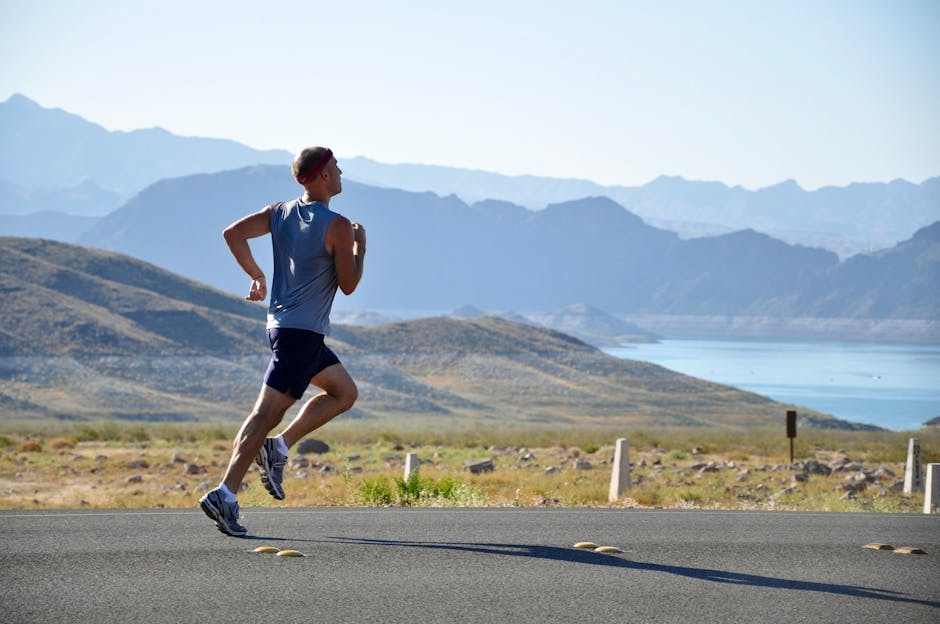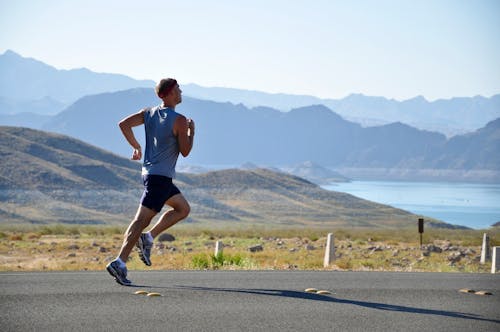 When your children arrive, you might think you'll never have time for your hobbies again. But taking time to do the things you enjoy makes life easier. They can improve your mental health as well as giving you a much-needed rest.
As a new dad, you might find yourself sporting a dad bod before you know it. Psychical activity is shown to assist in managing mild-to-moderate mental health issues, so getting out for a jog or a bike ride can keep you in good shape and help your mental health too.
If you can't find time for your hobbies alone, why not include your new baby? Are you a guitarist? A painter? Maybe even a gamer? Activities which don't require much moving around can be great to do whilst you watch your little ones. You might even give a life-long love for your art to your kids.
What Mental Health Care For Dads Is Available?
---
There are a number of different charities that can help out new dads.  Because postnatal mental illness is less understood in men, there aren't as many options as there are for new mums.
That doesn't mean that you can't find excellent support. Whether you're suffering or just wondering, these 3 charities offer mental health support services that can answer your questions.
Men's Health Forum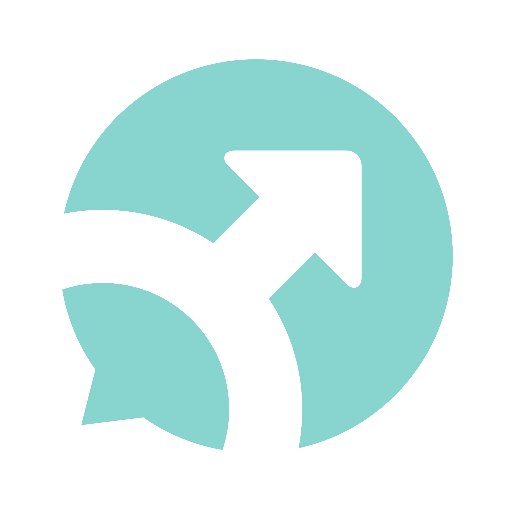 Available 24/7 via text, chat, or email, Men's Health Forum is a charity specifically set up to help men tackle psychical and mental health issues. As they are the biggest British charity solely working with men, they have years of experience in helping men deal with mental health issues.
If you don't like the idea of talking over the phone then you can use their chat feature to get support and advice. Then their team can point in the direction of some of their useful resources or towards specialist help.
I'm actually signed up to their newsletters and receive multiple pieces of advice and news every week. I've enjoyed learning about how others cope with their mental health and tried to incorporate their advice into my daily routine.
Men's Minds Matter
Set up by a trained clinical psychologist, Men's Minds Matter is a not-for-profit company that delivers resources and workshops to men in need. Although it is for men's mental health in general, they work with pre- and post-natally depressed men too.
As well as online support, MMM offer a support group in London as well as year-round workshops to help men deal with their mental health issues. Getting in touch is the first step.
Post-Partum Support International
Although it is an American-based organisation, Post-Partum Support is an International Organisation for men and women. They are world leaders in bringing post-partum awareness into public knowledge and campaign year-round for support.
They offer a wide range of resources for men who are struggling with post-natal mental health issues. You can contact them through their hotline or a chat feature on their website.
In Conclusion…
---
Lots of men suffer from mental health problems after the birth of a child. Although our society knows about postnatal depression in new mothers, it can be difficult for new dads. This can lead to feelings of loneliness and being unsure of where to turn.
The best-laid plans can only take you so far, but starting your journey with your new child can be easier with the correct support. Thankfully, there is a lot of online and face-to-face support available for new dads these days. Take your time to read, watch, and enjoy all the self-care tips and tricks to give yourself the best chance.
If you are feeling particularly stressed, depressed, or anxious, don't suffer in silence. Reach out to your local GP, one of the charities we listed above, or another organisation like Samaritans. You're not alone and you don't need to suffer. 
Did you suffer with pre- or post-natal mental health issues? Could you find much support? Tell us about your experience in the comments.